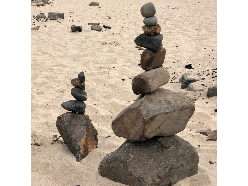 Are you juggling motherhood, career, marriage and more? Feeling the effects of chronic stress? Questioning your parenting techniques? Experiencing added marital conflict and strain?
Hi There,
So glad you stopped by during these unprecedented, challenging times. The world as we knew it, changed abrubtly in 2020. If you are like the rest of the population, you may continue to feel intense stress, strain on your relationships, uncertainly about your financines, worry about your childrens mental health, fear about you or your family's health, isolated, anxious, fatigue, and grief. The list could go on. We are experiencing this pandemic both together and individually. In an effort to be both of support, and to be safe, I continue to offer sessions by phone or video until such time that it is safe to begin meeting in person again. I do not prefer this method of providing counseling services, but it is the safe way to proceed. Most major insurance companies are covering telemental health given the circumstnaces. If you are a new client, my billing service will check automatically on telehealth coverage, if you are an existing one, I can look into your coverage. Please reach out to me to find out how I can be of support during these especially challenging times. Be kind to yourself. Focus on what you can control. Focus on the blessings in your immediate surroundings. Focus on your kids. Take time to smell flowers and absorb the blue sky. We have no choice but accept things that are out of our control. Above all, Be Kind to yourself!
You love your career and you are also trying to figure out how to be the best mom and wife you can be? With all the demands placed on you by family, work, and day to day life, meeting your own needs frequently comes last if at all. Yet, you must take care of yourself in order to be effective in your relationships, and in order to care for those who depend on you.As a mother, wife, daughter, sister, friend, professional, it is easy to lose sight of yourself. New mothers in particular face this struggle. Balancing your existing multiple life roles with the role of motherhood and the never ending needs of infants and small children can be exhausting and overwhelming.
We often find ourselves:
· Burned out, overwhelmed and stressed
· Exhausted, depressed and indecisive
· Anxious, frantic and guilty
· Angry, irritable and impatient
· Unraveled
We all seek balance. My specialty is in working with mothers like you, to address chronic patterns of over-committing, over-extending and under-prioritizing yourself thus increasing your joy and peace as well as improving your key relationships.
My expertise is in working with mothers who are also professionals and the issues that come up for them. I offer support, help and tools to you so you will:
· Improve your parenting skills
· Manage every day stress more effectively
· Increase the quality of your key relationships
Are you ready to move forward? Find out if individual, couples or family counseling is for you.
Get the support you need. Start with a Complimentary consultation!
Offering help in my St Johns office, by video, phone or email!
Are you…·
A new mother? A parent of young children? Stressed out? Dissatisfied with your relationships? Easily overwhelmed? Exhausted by caring for others? Juggling multiple roles? Missing your energy, time, focus, direction? At your wit's end? Are you seeking Validation and Encouragement? Solutions, Direction, Balance?